One afternoon late last summer, this lady walks into the Ark building. She's middle-aged and speaks Romanian with the accent of someone who's lived abroad for longer than she can remember. Timeless chic, scarf, lively black eyes under a fringe, beret cocked to the side, she's somewhat enraptured by the place.
I show her around and tell her about how the new owners had saved this big old ship from falling into nothingness ten years ago.
The former Commodities Trade Building is one of the few survivors of the Uranus neighbourhood, which had been razed to the ground by Ceausescu in 1982-84, nothing being built on the wasteland instead.
She's fascinated, the building was renovated so carefully; memories come back. She's dreamy, but not very talkative.
In the end she says goodbye, delighted about our little chat and walks away – then she stops at the door and turns around with a frown.
'Actually, maybe you could help me find this street I'm looking for.'
Sure, what street?
'It's strada Minotaurului. It must be somewhere around here, but I can't find it.'
Lady, there must be a mistake; I guess you mean some other name. Are you sure?
She looks at me, shaking her head, and then takes out a map and points sullenly at the street shown on it.
'It should be near by, around the corner somewhere.' The map is new and shiny, the street's there all right, M-i-n-o-t-a-u-r-u-l-u-i it says, I can see it, but it's…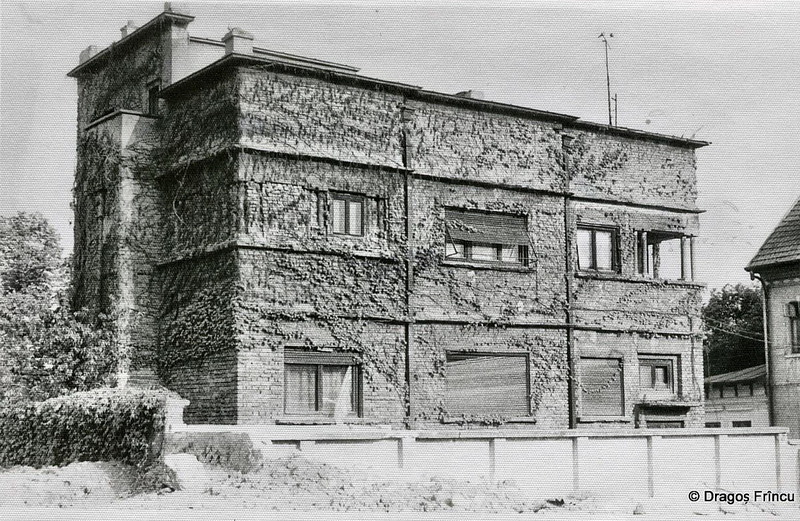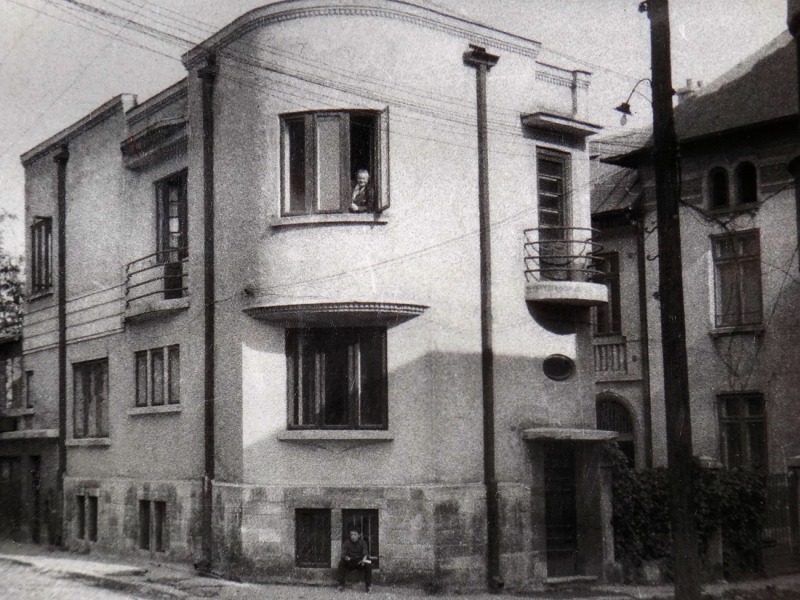 Gone.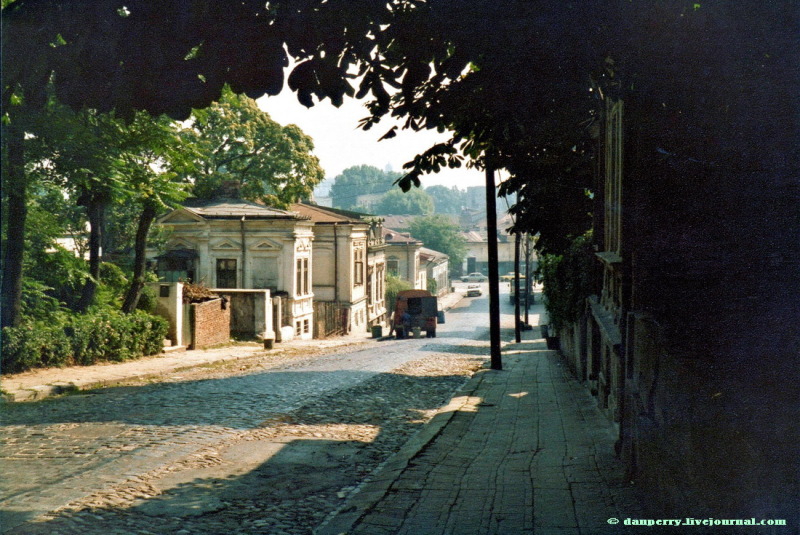 Strada Minotaurului was demolished in 1984, along with all its houses and trees and gardens, to make way for the new civic centre.
Its people were thrown out and scattered all over town, distributed to the new anonymous concrete blocks of flats.
Although…for a moment I'm hesitating. I feel like running out to see it with my own eyes. Maybe I'm mistaken and she's right and the street is still there. Opposite of our building, a bit further down the road, with its trees and cobblestones and people and tiled roofs. The diggers were just a nightmare.
Somebody opened their gate on Lazureanu this morning and left for work, walking down the sloped sidewalk. They'll be home in the evening, passing the stores and the Cosbuc cinema on that rattling tram from Unirii Square. On the steps on Ecoului, kids are still playing. At Meteorilor, a few older ones are skipping school and hiding with their cigarettes behind an old iron fence. A couple are clinging on to one another as if it was their last day on earth, in the shadow of the old chestnut tree on Arionoaia. Somebody is loading his furniture off a truck on Uranus. A nun scurries out of the Schitul Maicilor monastery, busy as nuns always seem to be. It smells of freshly ground coffee from a house, were the old lady awaits her nephew to return from the military. Cazarmii, Salvatorului. Someone else just finished roasting the joint, opened a window and is calling down 'Lunch's ready, boys, wash your hands and come up – now!'
If I run out right now, I will see them all!
The lady is still looking at me, waiting for an answer.
'It was there, if you walk out, left hand side. But now it's…gone.'
She smiles, 'No, madam, there must be a mistake. Minotaurului is still there, look at the map.'
I can see the Parliament's Palace is there on the map, easy to spot, enourmous as it is. The nightmare is as real. But – the academy building is missing; all the old streets are in their places, Lazureanu, Minotaurului and Ecoului, Meteorilor, Arionoaiei and Salvatorului, with Ion Taranu crossing them. For a moment, the children are still hanging on the corner, the couple is snogging, and mom's calling her boys from the window, lunch's ready, and the tram rattles around the corner.
But it can't be. I had walked up that hill 2 weeks before, over the wasteland in front of the unfinished academy building. There's only shrubbery there now, hundreds of hectares of weeds and thorny bushes cover the hill where these houses stood in which these people lived. If you dig in the dirt with your shoe, you can still find some bits of a cobbled street under the bushes.
She hands me the map and points at the little street. The map is brand new.
I ask her, 'Lady, where did you get this map from?'
'At the Romanian stand at a tourism fair, back home in the States, last year.'
She folds it carefully and walks back to the door, smiling at me.
'Don't you worry; I'm sure I'm going to find it. Thanks for your kindness.'
Link to our platform and exhibition URANUS NOW, 2019
A wonderful superposing of pictures from different times.
Watch a movie from demolishing times, 1984, here.
The Uranus Neighbourhood – Minotaurului street in the lower third – THEN
…and NOW