Text about the 2019 exhibition at MNAC – in cooperation with Zeppelin & Ideilagram
The new exhibition is ongoing now, July 2022
December 22, 1989 marked not only the fall of the Ceaușescu regime, but also the end of the megalomaniac communist project to demolish and then rebuild Romanian cities. Thirty years on, the collective memory of these destructions is fading away, while the aggression against the cities continues, even in an opposite paradigm – that of ultraliberal development.
Forgetting (sometimes voluntary) can intensify a revisionist discourse, which justifies those brutal demolitions by the need to "modernize". The same discourse then programmatically applies to the destructions and excessive building we witness today.
Under these circumstances, we believe that neither nostalgic accounts, nor the display of archives and other records as such are no longer enough. Therefore, through the proposed project we intend to take a step forward towards a symbolic and analytical re-enactment of an erased urban reality.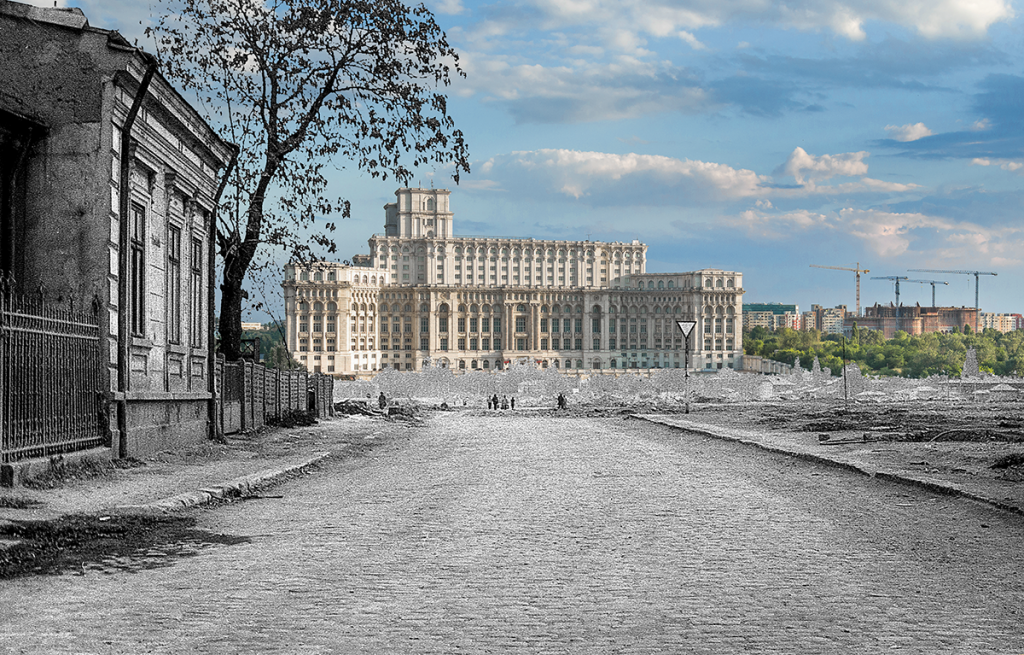 *Collage: Radu Manelici. Photo: Andrei Bîrsan, Ștefan Tuchilă
We concentrate the almost completely destroyed Uranus neighbourhood, the very place the occupied by Ceaușescu's Palace (now the seat of the Parliament) and several other totalitarian buildings. But we also talk about the context, the general project and other brutal urban replacements, including recent ones in Bucharest.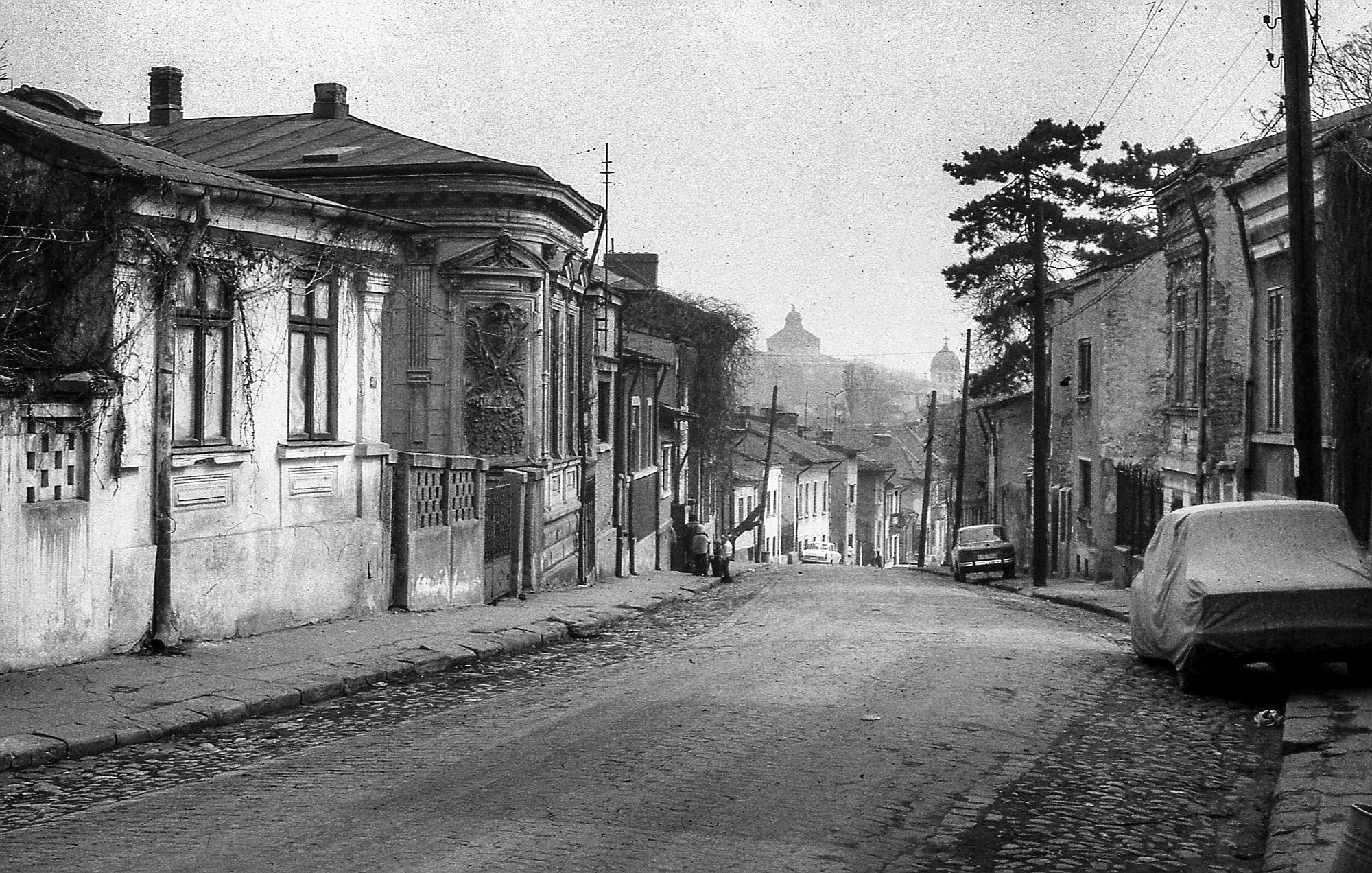 *Ecoului Street in the 1980s. Photo: Andrei Bîrsan
The keyword is co-presence: overlaying today's reality on the erased past reality. And this will be achieved not only for houses, churches, schools, streets and gardens, but also for people and their stories. Using 3D and physical models and installations, we aim to symbolically bring back to life the demolished buildings into today's world.
The main goal of our project goes beyond remembering and honouring those who suffered, resisted or documented this tragedy: it is also about promoting a more balanced and responsible urban development for the present.
URANUS NOW is a project about the living history and the community spirit, about the sometimes invisible connections between periods of history that might appear radically different.
Text continues here / Read more about it here on the Zeppelin Platform