When I was about six, I learnt about oil. Oil was in the layers of the earth, it made cars work and it gave heat; also, all plastic came from it – so, if you found it, your troubles were history.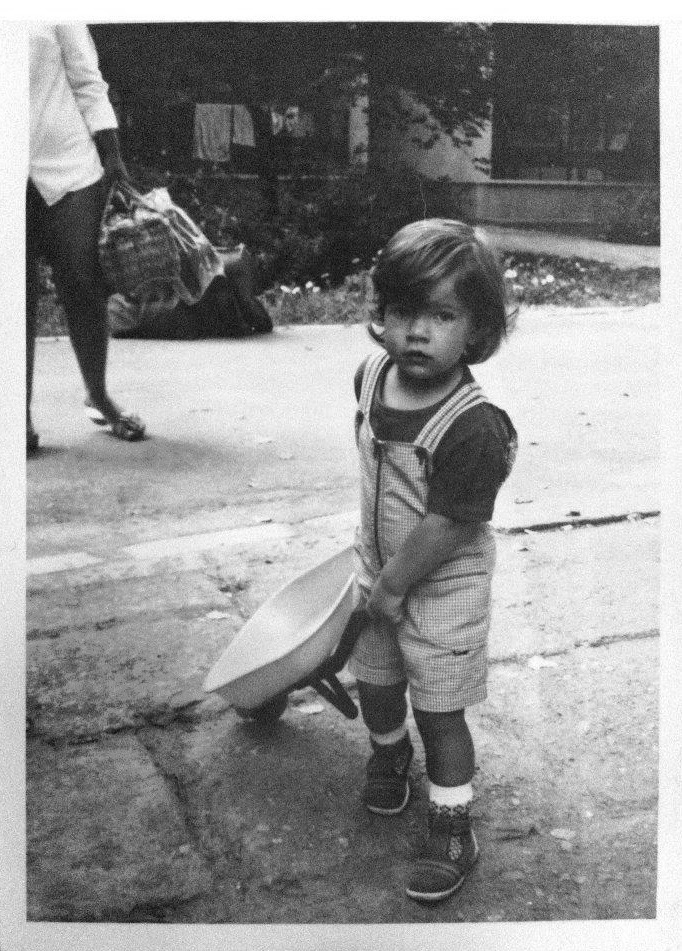 Romania had been the first country to put up a commercial oil probe in Bacău and build the first refinery in Ploiești, constructed in 1857 with preordered German equipment. Bucharest had become the first city to be equipped with gas lighting, as of April 1st 1857, with one thousand lamps to take the darkness away.
And grandfather was said to have been a natural talent with finding oil: he had even been invited to Chile for that, somewhere between the world wars.
Dad was and 'oil and gas engineer', from what I gathered. Like grandfather, who had died that year.
So dad comes home from work one evening to find that his little girl had dug up most of what had once been our beautiful garden, behind the house. Rose bushes and tulip beds and hydrangeas were holding their roots out in plain view, like the flower ladies would huddle their multilayered dresses, when a 'control' came.
I had just started working on the big linden tree roots.
'What are you doing here?!' he gasped.
I proudly showed him the extent of the disaster. 'Dad, I'm looking for oil under our garden!'
Dad was tired and it was the year 1984. He just winked me away. 'Great job… if you find any, the state will come and take away our house and garden both.'
'Who's this state?! How can they take our house away?! Doesn't it belong to us?'
Dad sighed. 'State is…look – they can, if you should find oil. You'll get to know this state one day. Just clean up the mess and stop digging, please.' He walked into the house.
I kept wondering about this state person over the next days, keeping an eye out, maybe it was lurking around a corner, waiting for me to find the oil, prepared to take something away – oil, house, toys – or even great grandma! Who knows! And how was I to fight this state, if even dad felt powerless against it…
A few days later, it had rained a lot, the garden was revived and all flowers were back in their initial positions.
Dad came home one afternoon to find me flattening the garden with a shovel. No more holes! Not even earthworms were spared – when I saw one, I pulled it out, threw it over the fence into the neighbours' yard and flattened its construction immediately.
Dad stopped at the door. 'What in heaven's name are you doing here?'
'Psst, dad, I'm removing all the holes! So that the oil can never get out and the state doesn't come to take our home!'
Dad sighed and sat me down for a talk – about more drilling details, brave firefighters, of how oil appears in nature. He reassured me that it was VERY improbable to find oil under the house. After all, grandfather hadn't found it there.
***
My next project was to get ownership of an oil platform in international waters, at least 12 Nm away from the coastline, where no state could take it away. Still working on it – this one seems more complicated somehow.